Arao Factory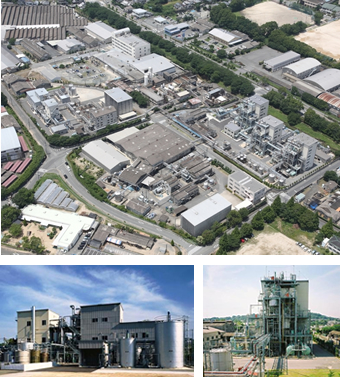 This Factory was established in March,1947 as the manufacturing department of Sanko Co..Ltd., and was transferred to the present location in June,1950,and since then it has make great achievements as the starting location of the manufacturing department.
〒864-0032
1850,masunaga,arao-city,Kumamoto
TEL 0968-62-1135
FAX 0968-64-0744
Shiga Factory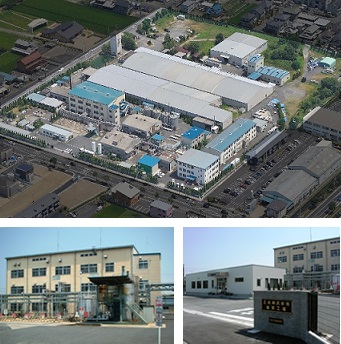 This Factory was completed in October,1974.Since its start of production,its buisiness saw a steady progress, and its functions as the core plant of specialty products by its innovative plant facilities completed in December,1988.
〒524-0013
1-14-10,shimonogou,moriyama-city,Shiga
TEL 077-582-7231
FAX 077-582-7230
Laboratory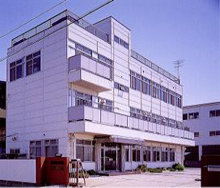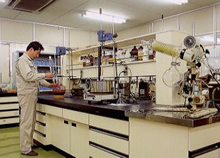 In October,1975, Sanko Research & Development Laboratories Co.,Ltd. was established. In May,1982,the laboratory was constructed at Ibaraki-city,Osaka-prefecture. We have so far developed much original products including special-functional products related to communication papers and flame retardant for plyester fiber and so on.
〒567-0005
1-10-24,itsukaichi,ibaraki-city,Osaka
TEL 0726-22-6167
FAX 0726-22-6168
The list of Property patent right
Cyclic organic Phosphorus Compaunds


Stabilizer,Anti-discolouring Agent for Polymers,Flame-retardant for Polyester Fiber,Rust Preventives

Communication papers


Developer for Carbonless paper,Thermal sensitizer for Thermal Paper,Preserving Agent,Stabilizer for Water Dispersions

Ortho-,Para-Phenyl Phenols


Raw materuals for Chemical Products,Stabilizer and Liquid Crystal Polymers

Polymers and Monomers for Super Engineering Plastics
Chemical Products


Hydroquinone and it's derivertives,Sulfone compounds,Epoxy compound,Anti-discolouring agents